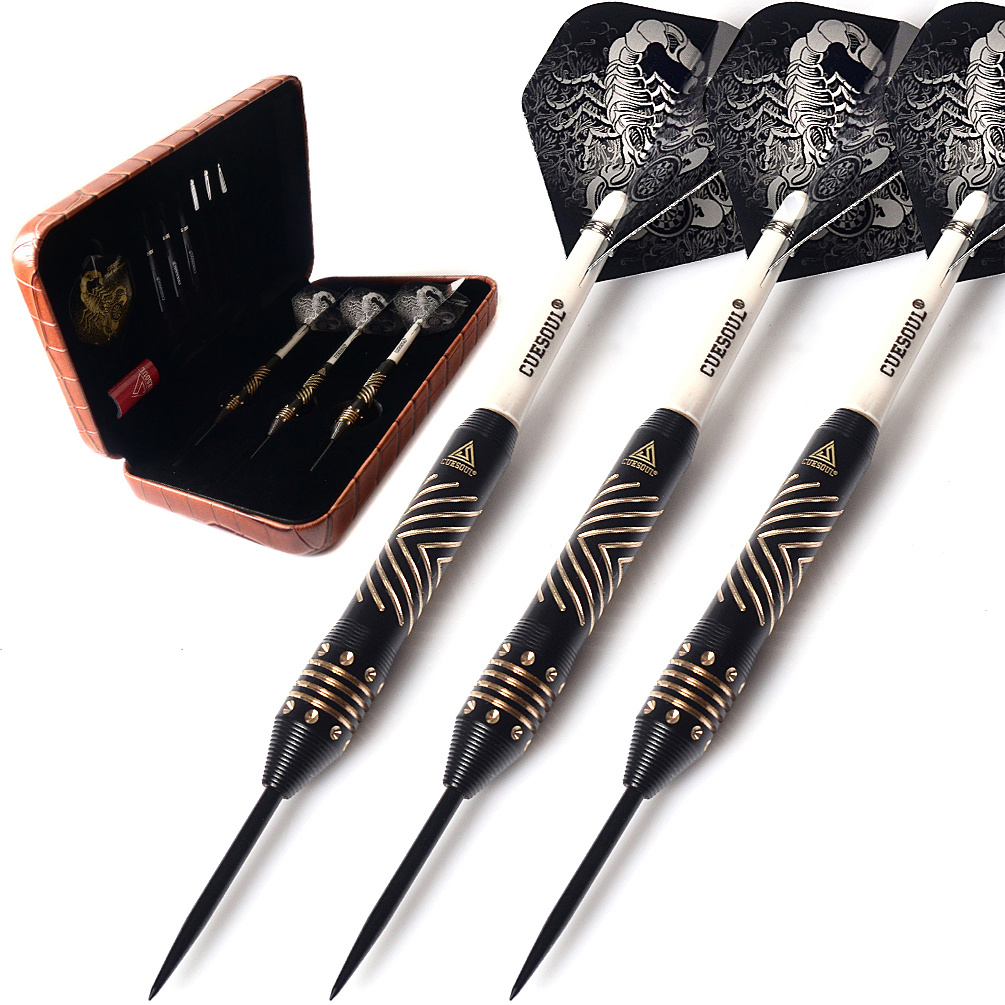 Deluxe Pack include 3 pcs CUESOUL Black Scorpion 20/22/24g brass darts barrels with fashional and cool design. 6 pcs nylon shafts and flights ,3 pcs flights savers, 1 pc darts point sharpener ,1 pc dart tool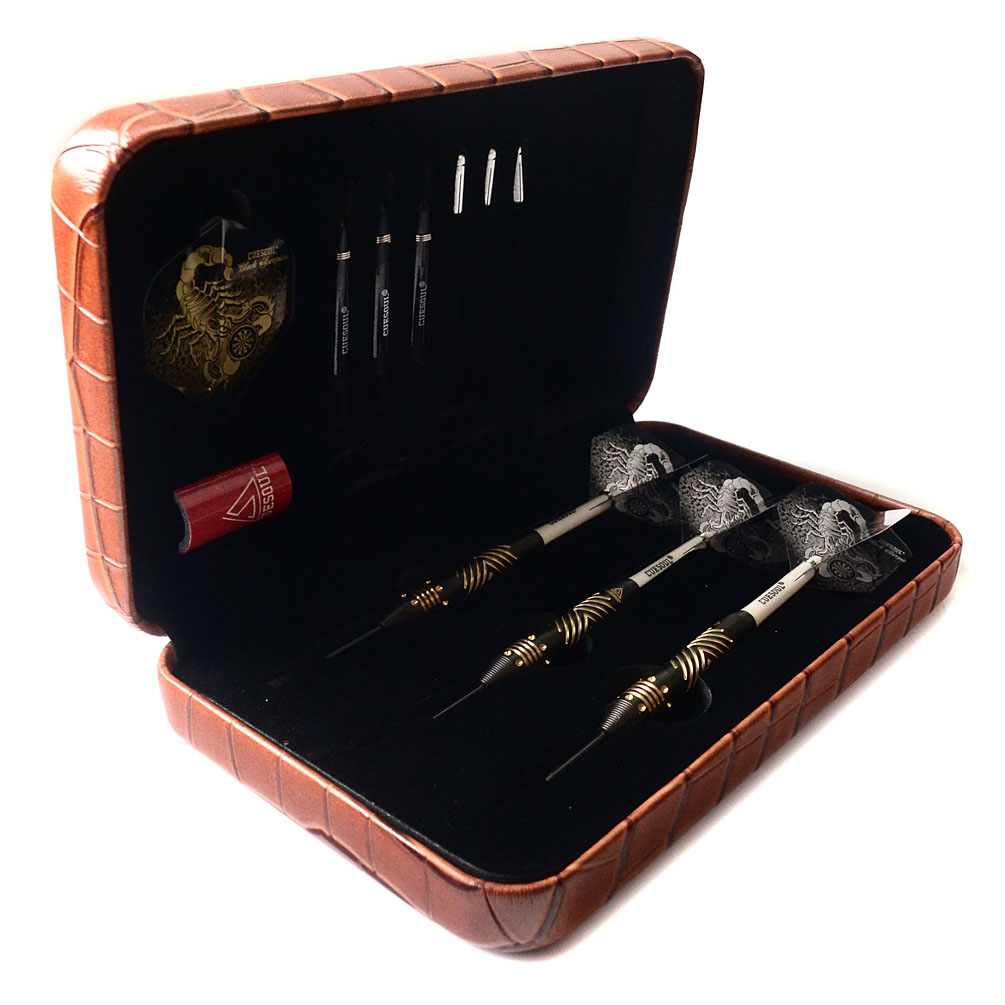 Completed with deluxe PU darts case,packing in color box.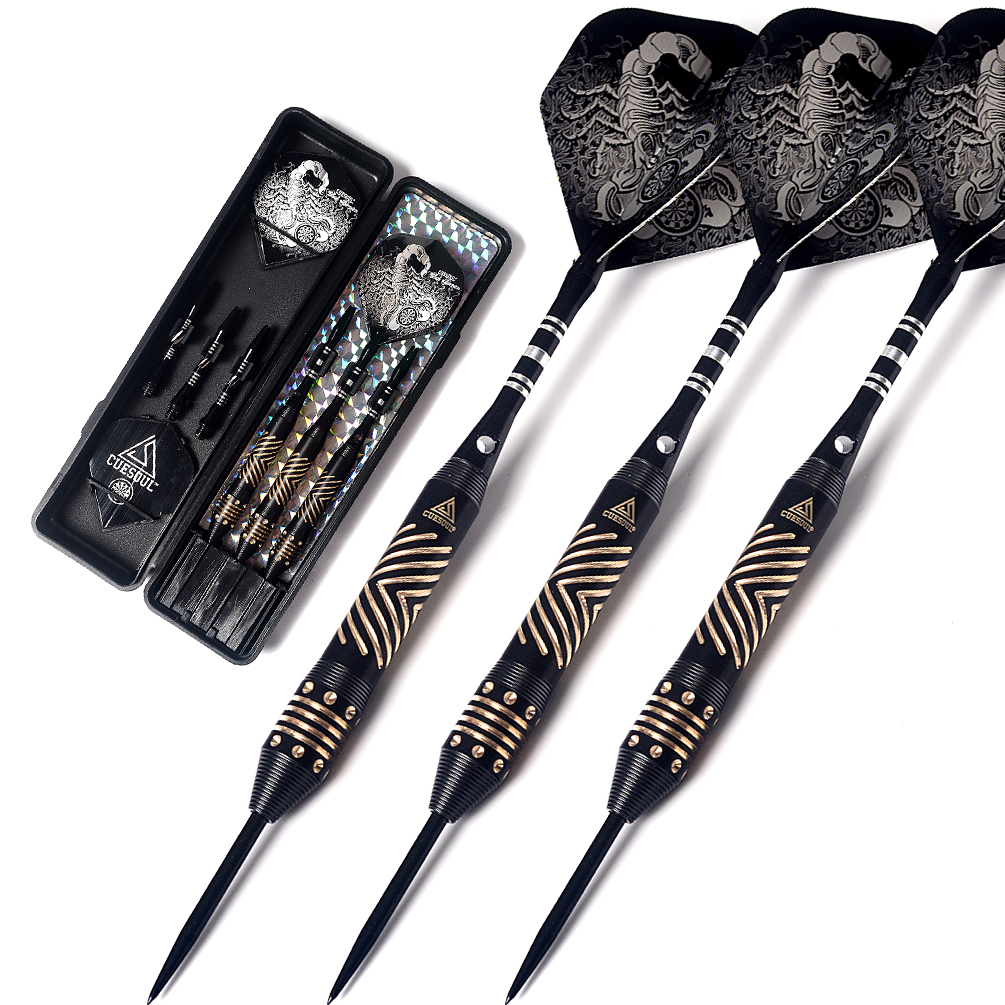 Compact Case Pack Include: 3pcs 20/22/24g Black Scorpion Brass barrel 6pcs Aluminium shafts and unique flights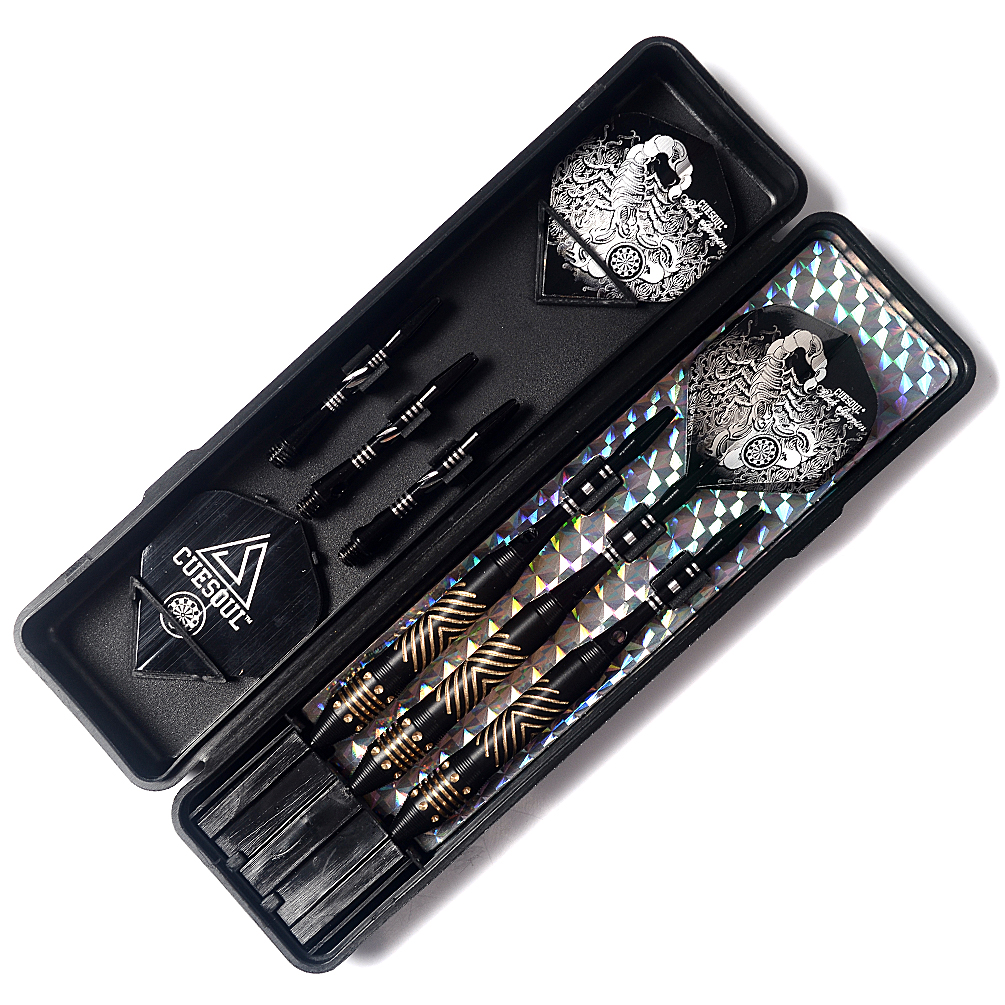 Completed with Color Insert and Clam Shell Pack.